Provides facility to create, assign and keep track of individual and team tasks effectively. This module enables users to categorise & create tasks, update tasks current status, trigger mail alerts to responsible persons. By delegating the tasks raised at meetings to the respective participant you can work more productively & efficiently.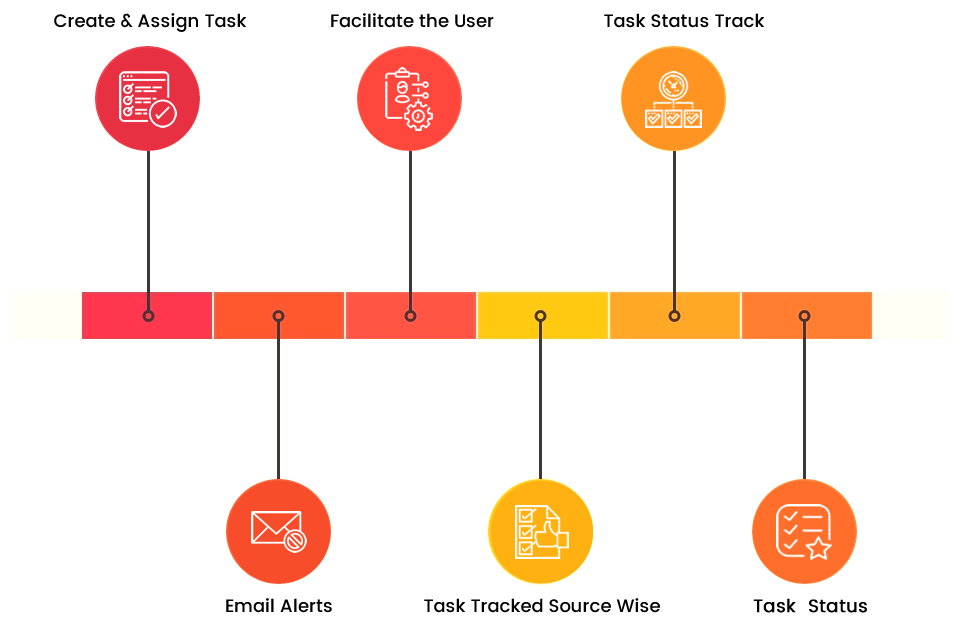 Create & Assign tasks
Facilitate the user to select the task type can be Daily tasks, Goal & POA
Task completion & In progress status can be tracked
Email alerts will be triggered as a reminder for the task responsibility
Tasks can be tracked source wise (from which meeting / audit it has been raised)
POA status- Completion / In progress status tracking
Having this software in place, you can prioritize your tasks, increase transparency, manage your time, and meet your deadlines.
Increase company-wide productivity with Aura